Barrie Thomas The BTM Club Music & Food Experience -Barrie Thomas "In Conversation" with Tashan The BTM CLUB spoke with another music legend, from the hub of talent New York,"Tashan". From Poughkeepsie, Dutchess County, New York, this first-rate multifaceted artist, Tashan has provided us with so much musical pleasure and many many gems His sound contemporary and unique. He is versatile, and very much at home with hip-hop and rap with his New York foundation. He was the first R & B artist signed to Def Jam,a predominantly hip hop label, but he remained true to himself and came with very smooth albums, which include outstanding duets with Alyson Williams and others. Tashan blew us away in the mid-'80s with singles like "Read my mind","Thank you Father" and "Romantically Inspired", to name but a few. It was both an honour and a pleasure to engage with this highly understated artist, and to find out that he is still creating, has been in a documentary, and is in the process of creating a movie about a highly regarded segment of his career, from 90hrs of footage, complied whilst recording in London in the early 90s. Enjoy this enlightening conversation.
Funk LeBlanc- "We fell in love with the Touché Français in the 90s and have never stopped loving it. This track is a tribute to Roulé, Crydamoure, Daft Punk, Cassius, Alan Braxe, Fred Falke, and all the artists who pioneered this classic sound. Let's take a trip back to 1999..." 
Song for our People (Dir – Mustapha Khan, 55mins):
Song for Our People tells the story of an intriguing group of professional musicians who come together one day in a recording studio in Brooklyn to create a powerful new anthem to honour the perseverance of their African American ancestors. Featuring a who's who of New York studio musicians and artists, the film is a celebration and testament to the power of collective action to create both art and social change.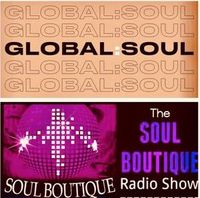 MANY THANKS TO DJ'S DARREN STEVENSON & GEOFF ALLMAN FOR CLOSING WEDNESDAY'S JAN.20,2016 SOUL KANDI SHOW ON SOULPOWER RADIO @2:00:32 WITH "ROMANTICALLY INSPIRED"!!!#RESPECT
http://puresoul-1.podomatic.com/entry/2015-02-16T09_38_49-08_00